Vacuum packaging
Vacuum packaging is a modern technique for packaging food and non-food products. This includes the evacuation of air contained in the package, and then sealing up. In this way, oxygen and all chemical and biological contaminants such as contaminated substances, bacteria and fungi which are normally present in the air, are eliminated from contact with the product. Different levels of negative pressure can be used as a function of the packaging machine.
The process and characteristics of the product, in order .to reach almost complete extraction of air and the rest of oxygen is equal to one-hundredth parts of the initial value. Any food product is kept at a low temperature under an atmosphere of purified and diluted environment, maintains its characteristics of color, taste and nutritional value over the long term. In other words, prepackaging keeps all its quality and economic value. No large systems to achieve these results. Small, simple-to-use devices can be used, which all phases of the packaging must be followed and ultimately have a protected product.
---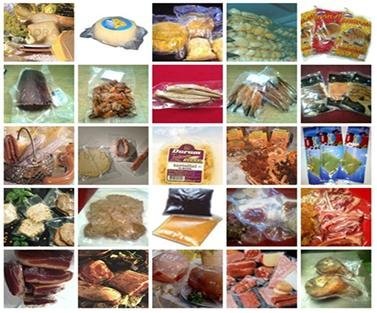 ---
Durability vacuum-sealed food

This view gives us a comparison between the products stored in the refrigerator and of these products if they are further vacuum, with the assumption that we do in practical household conditions, without the use of indus-trial addi-tives and funds for the extension of shelf life: Upper time durability may vary in some products, which depends on:
a. the actual freshness of the product prior tto evacuation
b. Its acidity
c. pH factor
d. ambient temperature during packing
e. the ingredients in more complex food
f. principle of Vacuum Cooling and Baking is based on mastering the conditions under vacuum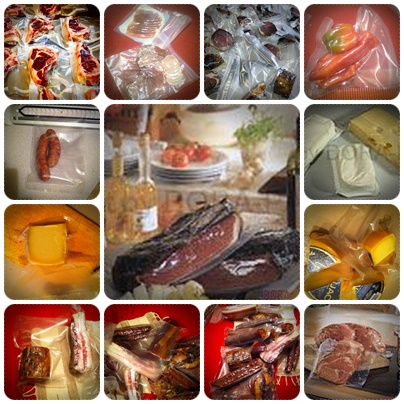 ---
What vacuum packaging means in Non-Food industry

It has a broad range of applications in the non-food industry. From manufacturing uses to medical ones, vacuum sealing is key in protecting certain products and avoiding contamination.

Manufacturing
Many parts in the manufacturing industry must be protected along the supply chain to avoid any defects and facilitate handling once it reaches the customer. Vacuum sealing can help you reach this goal, especially if you are using thicker bags. It might even be a game-changer in optimizing your production line.

Medical
For the medical industry, vacuum packaging is the solution to avoid contamination or cross-contamination. It can also prevent yield loss, for example in the case of blood or water.

Space Saving
Not only does vacuum packaging protect your goods against contaminants or during transportation, but it can also be a good method to gain space. The oxygen removal process compresses the package, all of this without damaging its content.