Sterilization ETO and Gamma
---
Ethylene Oxide (EtO or EO) Sterilisation
The other common sterilisation method is EtO sterilisation which is used for products that are sensitive toradiation. EtO is a type of gas and the process involves exposing the products to the gas at a specifi edtemperature, relative humidity, and pressure for a controlled amount of time in order to ensure proper sterilisationhas taken place.
As EtO is a toxic gas which is highly explosive, organisations must comply with strict usage guidelines. Uponcompletion and when the EtO gas is removed from the sterilisation room, the room then needs to be treated toremove all traces of EtO through a degassing process.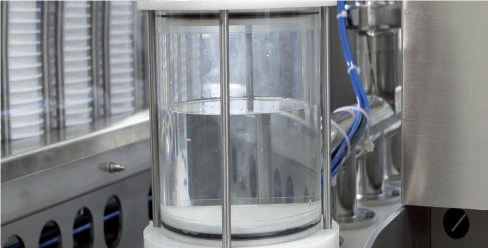 ---
Gamma Sterilisation
Let's fi rst take a look at gamma sterilisation and when it is used. This type of sterilisation is an irradiation processwhere the product is exposed to gamma rays. This type of method is effi cient, effective and relatively simple. It is acommon sterilisation process as it is predictable and is able to repeat time and time again with accuracy.
Gamma sterilisation uses gamma rays that are emitted from a radioactive isotope source in order to kill any livingorganisms. Packaged products are subject to the sterilisation process as gamma rays have the ability to passthrough packaging and the actual product itself via electromagnetic waves. This results in the packaged productbeing sterile and provided this package remains sealed, it will remain sterile. After the sterilisation is complete,products are able to be shipped immediately, thus, increasing the overall effi ciency of this method.
---