Microwave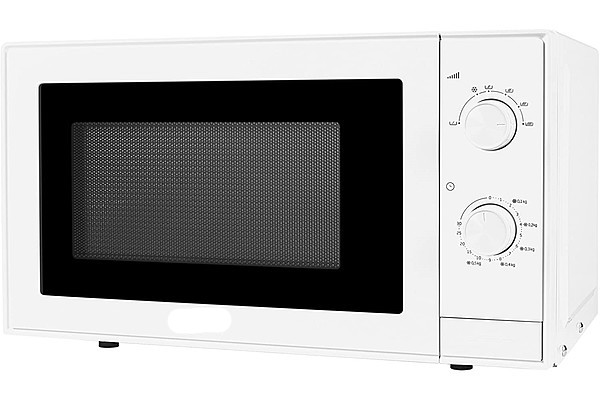 ---
Currently produced in Europe, these premade bags are made from a proprietary laminated structure whose outside layer is reverse-printed polyester. Also part of the structure is cast polypropylene that serves as a sealant. As the laminated material runs through the slitter ahead of bag-making, it's microperforated by laser technology so that the fresh vegetables inside can continue to respire.

---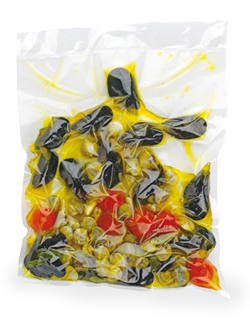 ---
Steam-cooked by microwave oven
Sweet Baby Broccoli is the newest addition to an extended line of fresh produce from Ocean Mist that can be steam-cooked in its own microwavable bag.
What happens inside the microwave oven is that as the bag begins to inflate due to the steam that's generated inside, a valve designed right into the flexible film opens slightly to allow a small amount of steam to escape. What's produced in effect is a mini pressure cooker that cooks the vegetables at the optimum pressure to ensure that cooking is speeded up but vitamins and nutrients are retained and the vegetables remain crisp and not overcooked.
---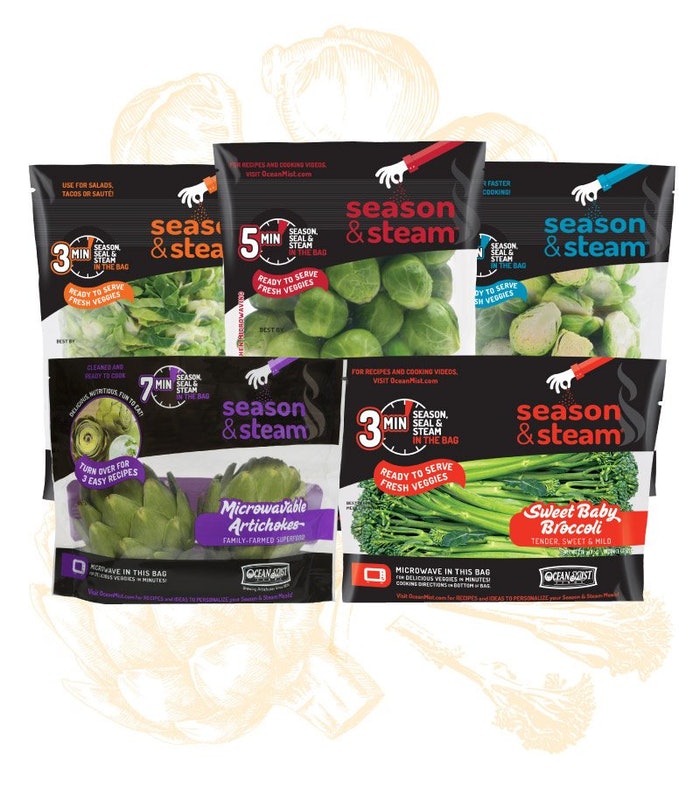 ---
Self Venting Microwavable Pouches

---
There's no simpler way to offer the goodness of steamed microwave foods than with new self-venting microwavable packages. These innovative bags provide a quick and easy way to reheat frozen foods in the microwave with steam for enhanced product freshness. Flair offers self-venting microvavable packages in a convenient stand-up pouch. Film structures are customized for your product, and can be printed with bright and vibrant graphics for unique branding opportunities.

Flair self-venting microwave pouches are perfect for prepared meals, sauces, gravies and other frozen items. With self-venting microwavable pouches, steamed foods are more nutritious, and more delicious!
---